All aboard! The latest video production from Stockyard Express is in the form of the long-awaited MTH RailKing Scale Nickel Plate Road RS-3. Appearing in the 2014 Volume 1 catalog, this scale sized ALCO RS-3 diesel locomotive is packed with power and detail worthy of any Proto-Sound 3.0 model. But wait there's more! The first of the newly tooled Premier Line flats with crates have also arrived from MTH Electric Trains. These hi-rail freight cars are packed with railroad specific lettering and colors, come with three removable crates, and separately applied chains to secure each crate in place. Available roadnames include; New York Central, Pennsylvania, Union Pacific, and U.S. Army. They may be purchased individually or in 6-car sets.
If you are wondering how to buy that fancy looking Nickel Plate Road caboose at the end of the train you will not have to wait long. Our Stockyard Exclusive Nickel Plate Road N6b cabooses will hopefully be delivered within the next few weeks! There is still plenty of time to order one but remember we will only be producing 100 of these cabooses.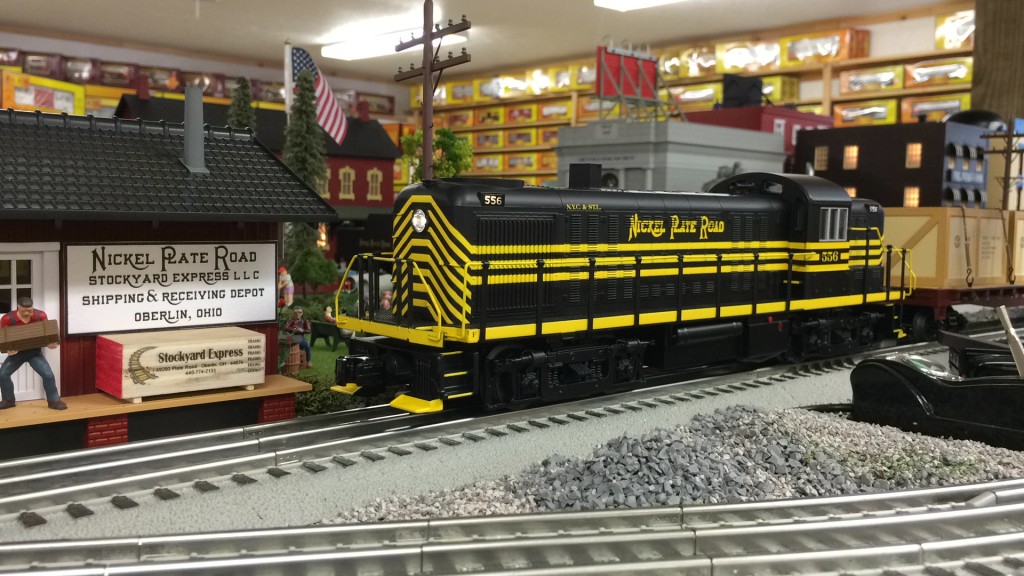 30-20213-1 Nickel Plate Road  RS-3 Diesel Engine With Proto-Sound 3.0  $319.95/$299.99 
20-90878 New York Central  6-Car Flat Car w/(3) Crates Set  $349.95/$319.95
Pre-order Stockyard Exclusive NKP Caboose #1155 (Vermilion, Ohio) and/or #1047 (Bellevue, Ohio) $64.95 EACH
You are also invited to check out our online inventory for a whole host of new products that have just arrived from MTH Electric Trains
Stay tuned for more model train content on our Facebook, YouTube and OGR Forum pages!