*********************************************************************************************************************



30-1810-1  

Buy for

$375.00
M.T.H. Electric Trains has released a RailKing 4-4-0 Steam Locomotive  in Cleveland, Columbus & Cincinnati livery.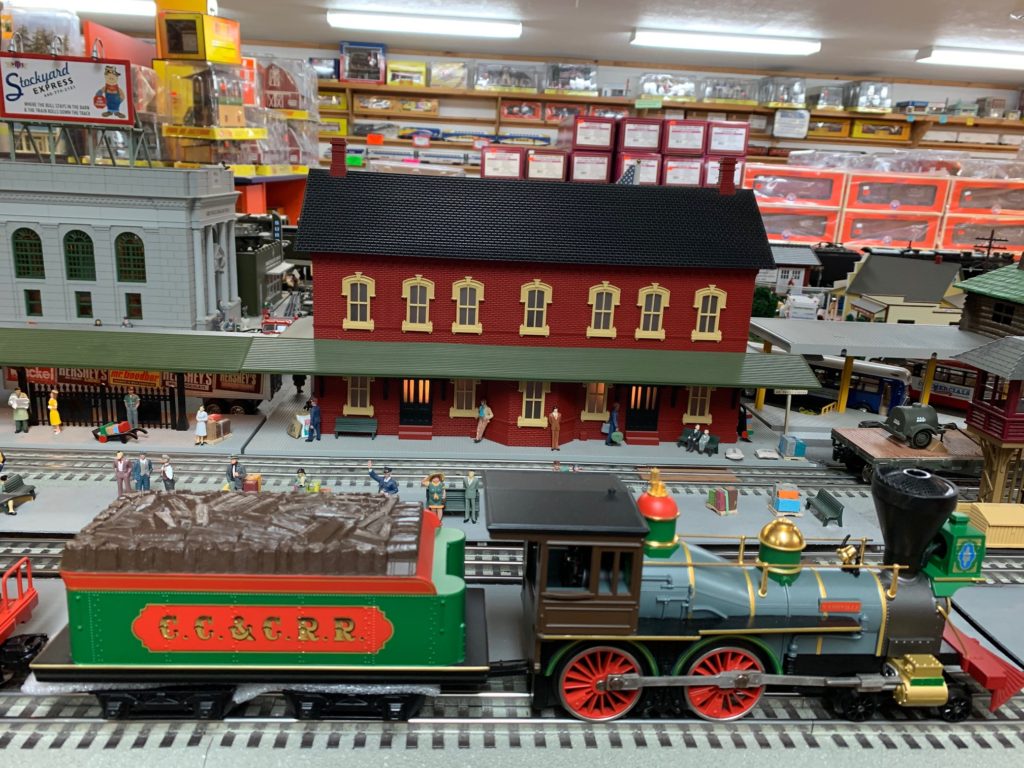 Nickel Plate Madison Diner Car
MTH 20-61063 $99.95

Stockyard Express is located not only in the heart of Nickel Plate Road territory but also the in the former domains of the New York Central, the Baltimore & Ohio, the Wheeling & Lake Erie, the Pennsylvania Railroad and some lesser known roads such as the Lorain, Ashland & Southern, the Lake Terminal and the Lakeside & Marblehead.
Located less than a mile north of the store is the abandoned tracks of the New York Central's Norwalk Branch, 10 miles north is the still active NYC Water Level Route, and parallel to that is the Nickel Plate Road,  less than a mile to the east lies the partially abandoned Lorain & West Virginia (W&LE/NKP), and to the south is the new Wheeling & Lake Erie and the Big Four, now CSX, in Wellington.
In order to bring this rich railroading heritage to the world of O-Gauge we have partnered with both MTH and Weaver to create a variety of exclusive products throughout the years and will continue to do so in the future. Here you can see each individual product in detail.
 The Nickel Plate Road Bluebirds
Click here to learn more about our white Premier Nickel Plate Road ALCO PA Diesel Locomotives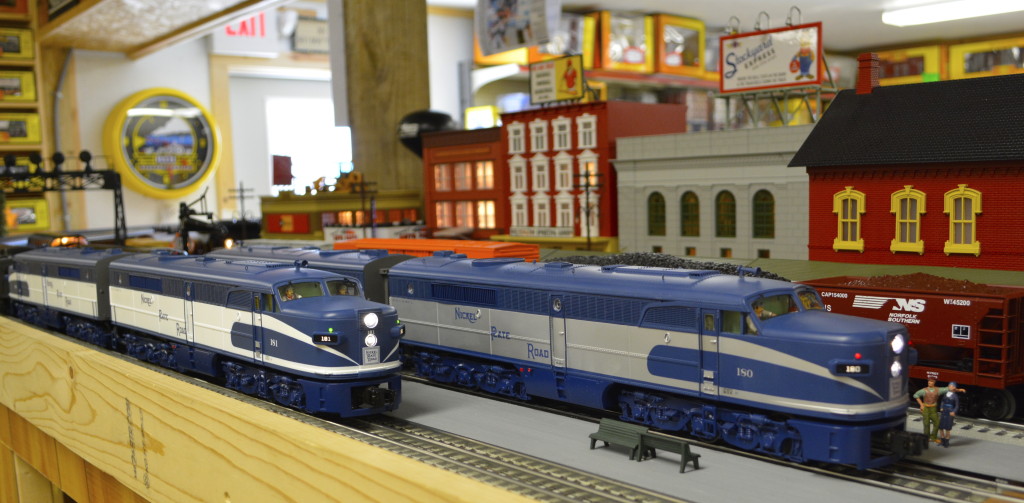 Nickel Plate Bluebirds
Nickel Plate Road Sleepers by MTH
Built in 1950 to outfit the Nickel Plate Road's new streamlined trains. The City-series sleeping cars were numbered between 200-212 and were named after cities along the mainline. Initially we created # 202 City of Lorain but later added on #211 City of Lima and #212 City of Fort Wayne. Why these particular cars? Stockyard Express is located in Lorain County, Lima was home of the Lima Locomotive Works, and Fort Wayne is home to Nickel Plate Road 765. Incidentally the City of Lima survives in the hands of the Erie Lackawanna Dining Car Preservation Society.
Weaver Trailer-on-Flatcars (TOFC) by Weaver
The Nickel Plate Road was one of the first railroads to employ trailers on flatcars or TOFC's. We have made them in both the blue and silver paint schemes over the years. 3 road numbers for each run. While the US Army TOFC's were not entirely exclusive to us we did help Weaver in their design.
See them in action in these videos!