Welcome
Tuesday – Thursday 11 – 5
Friday 11 – 6
Saturday 11 – 5
Sundays and Mondays Closed
Hello and welcome to Stockyard Express where the bull stays in the barn and the train rolls down the track! We are your number one place for O-Gauge trains especially if you collect models by MTH Electric Trains. Not only are we an authorized dealer for MTH we are also an MTH Authorized Service Center. Here on our website you can view our in stock lists of products from MTH, Lionel and Atlas O. You can also keep up with the latest news, trivia, and events going on in the railfan world.
Please note that we are 99.9% O-Gauge we do not carry any HO, N, Z, or G gauge products

We carry a full line of MTH RealTrax, MTH ScaleTrax, Lionel FasTrack, and Lionel Tubular Track!
Stockyard Express Exclusives!
IN STOCK – Call for special pricing!!!!!
RailKing Overton Passenger Cars by MTH have people inside for the first time!
M.T.H. Electric Trains has released a RailKing 4-4-0 Steam Locomotive and complementing passenger cars in Cleveland, Columbus & Cincinnati livery.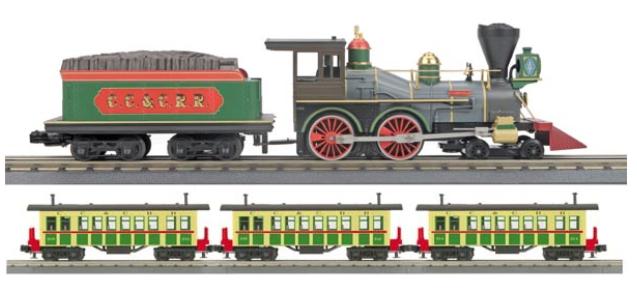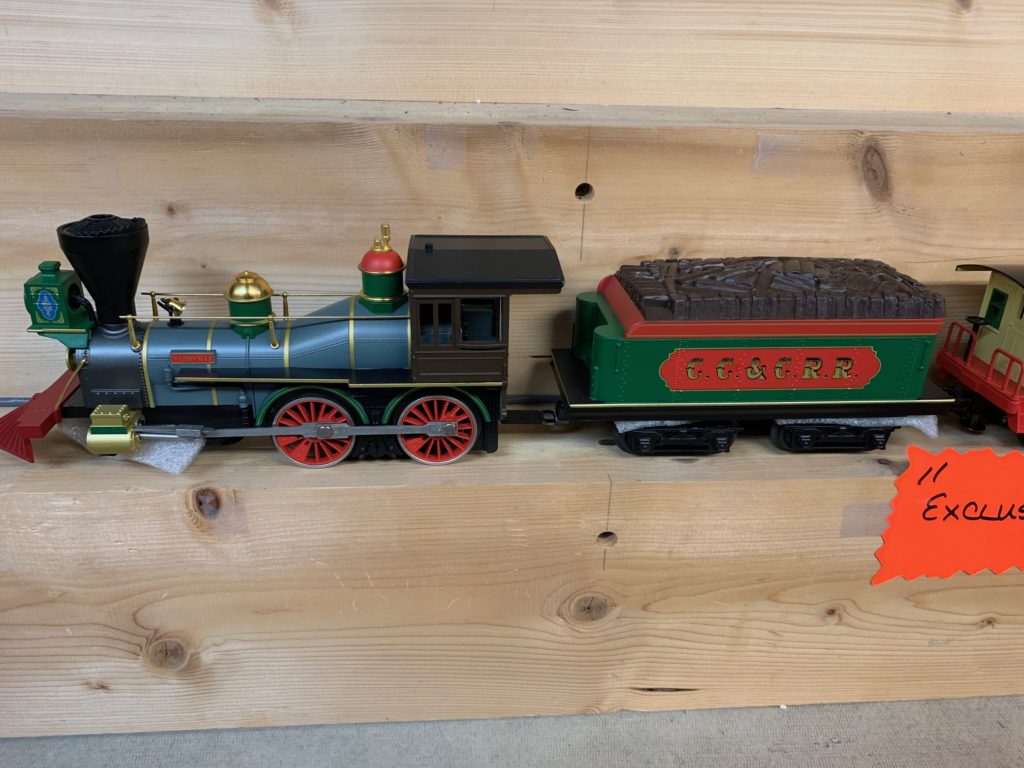 Nickel Plate F7A
MTH 20-21261-1 & 20-21262-1  $439.95 each
#800 & #801 IN STOCK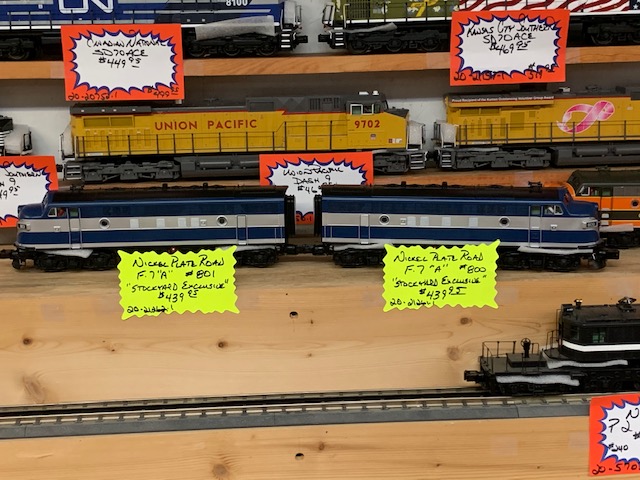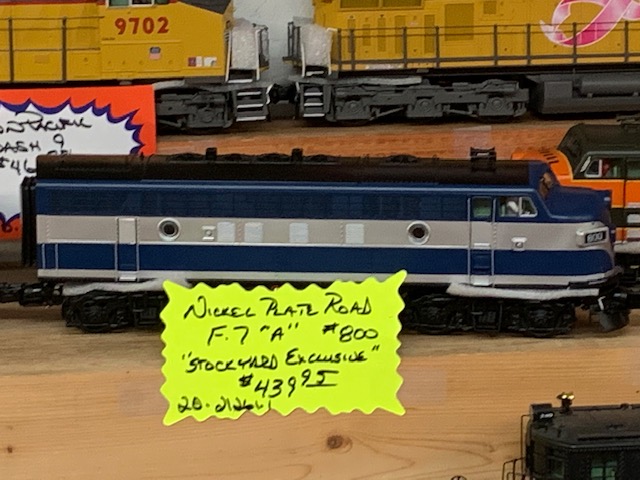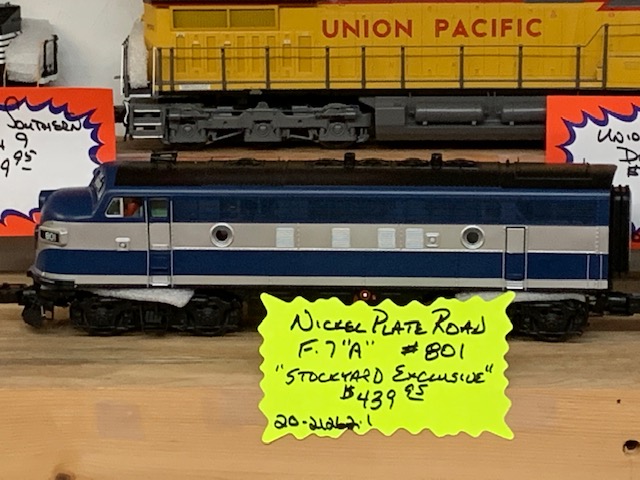 Nickel Plate Madison Diner Car
MTH 20-61063 $99.95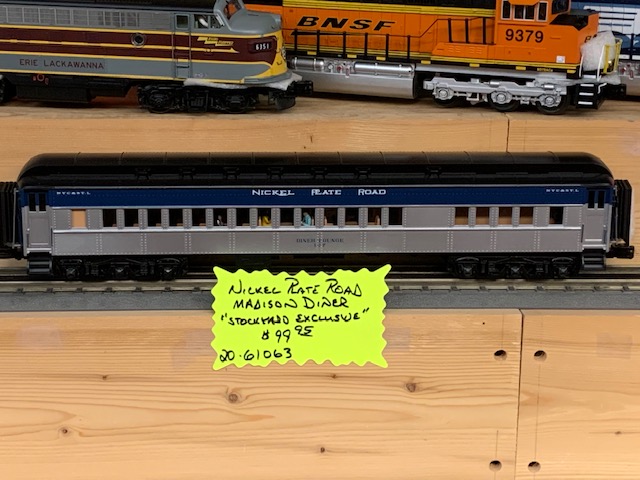 US Army Observation Car
MTH 20-40082 $99.95  – IN STOCK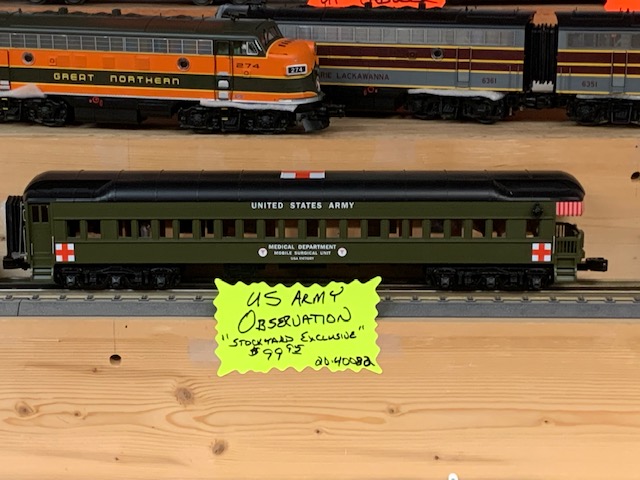 MTH 20-94281 R50B Express Reefer Car – $84.95
#4052 & #4056 – IN STOCK