October 25, 2021 – M.T.H. Electric Trains has announced two exclusive, uncataloged Premier O Scale Center Cupola Steel Caboose in U.S. Army livery for M.T.H. Authorized Retailer Stockyard Express. The cabooses will be available in two car numbers in very limited quantities on a first-come, first-served basis beginning in March 2022.

Please Note:

The price quoted in the special announcement of 10/25/2021 contains an incorrect price of $64.95, the correct preorder price is

$74.95.

We are sorry for any confusion this has caused.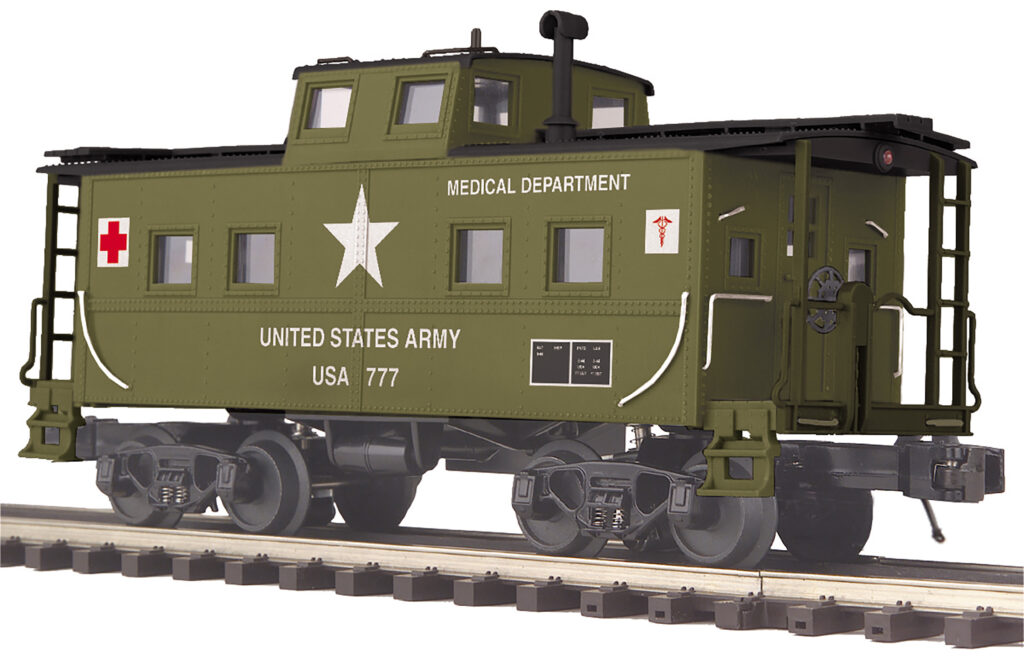 Item No. 20-91730 U.S. Army Center Cupola Steel Caboose
Car No. 777
Pre-Order Price: $74.95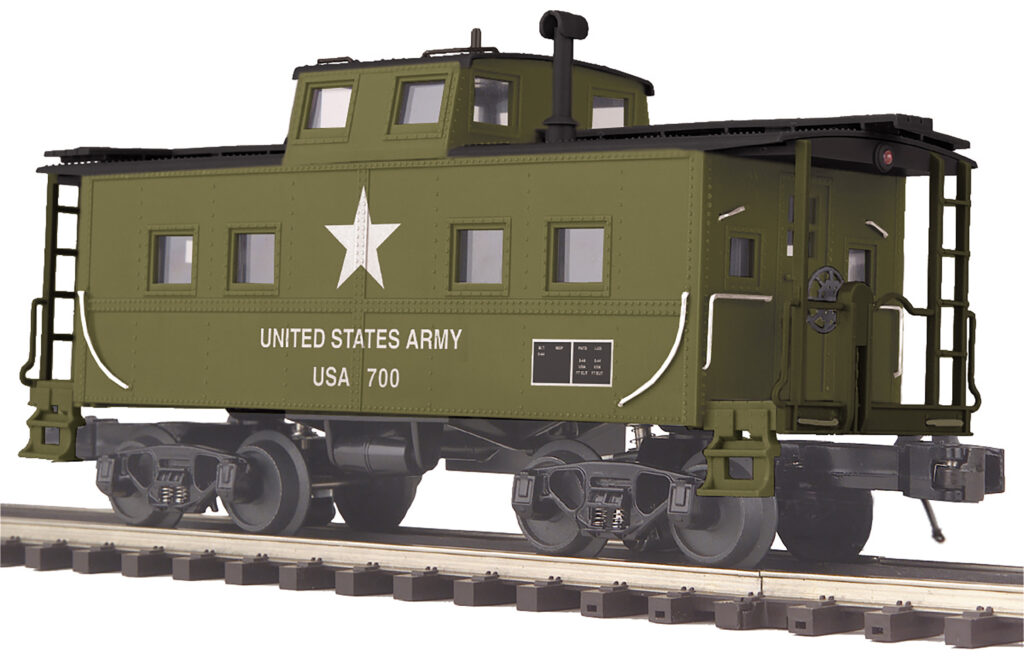 Item No. 20-91731 U.S. Army Center Cupola Steel Caboose
Car No. 700
Pre-Order Price: $74.95